Posted on Sunday, October 28th, 2018 at 2:49 pm
Allegany, NY (October 28, 2018) – The Cattaraugus County Sheriff's Office was called to the scene of a rollover accident that happened on Wednesday, October 24 around 8:52 a.m.
One person was injured in the accident, who was identified as 23-year-old Lura O'Keefe of Birch Run Road. Police say that she was involved in an accident with another vehicle when her vehicle went off the roadway and overturned twice after striking a tree.
One party received tickets for driving under the influence of drugs and unsafe tires.
Luckily, O'Keefe is expected to recover.
New York Car Accident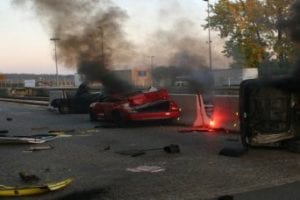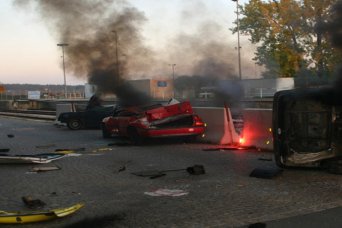 If you have been involved in an accident due to a DWI, we want you to know that you are not alone when it comes to handling these matters and that we will stand by your side as you work toward the compensation you deserve.
At Hach & Rose, our experienced New York personal injury lawyers dedicate themselves to your claim from the very beginning, helping you collect evidence in your case, work with the insurance companies, and determine liability against a party who has caused your harm through their negligence and wrongdoing. If you have been injured, leave your case in the hands of experts who understand your well-being during this difficult time. Do not hesitate to contact us today to find out what we can do for you at 212-779-0057.